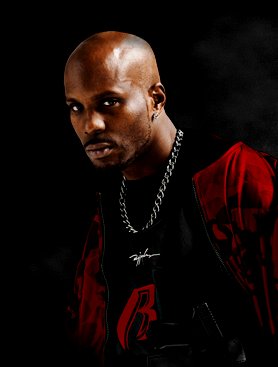 He has been out on parole on an assault conviction. This is his sixth arrest in Maricopa County, which has been his home for ten years. DMX is hitting the down low once again. The rap artist was arrested in Miami on Monday, June 23 for not having a valid driver's license. DMX was arrested again on a felony charge of violating his parole on Thursday, reports MTV News. According to reports, the MC was picked up and jailed for not checking in with his probation officer.
"He just didn't check in with his probation officer, and it's just a matter of him not following the rules," manager Nakia Walker told MTV News on Friday. She confirmed that the rapper is being held without bail until a probation-revocation hearing, which is scheduled for next Wednesday.
This isn't the first time the embattled star has been in jail. When asked why he often ends up in the slammer, Walker said, "Because he's not perfect. This is a difficult time in his life. He's going through some things. ... Sh-- happens. I can't tell you why he makes the decisions to do the things that he does. Other than that, there's no real excuse for it. When you don't follow the rules, there's consequences."
DMX, whose real name is Earl Simmons, was picked up at about 1:30 P.M. Monday on an arrest warrant for not having a valid driver's license. He was later on taken to Turner Guilford Knight Correctional Institute, where a spokeswoman said he remained behind bars until at about 5:30 P.M. His bond, according to reports, is set at $500. A message left with a New York attorney who has represented DMX in a bid to seek comment on his latest arrest was not immediately returned.